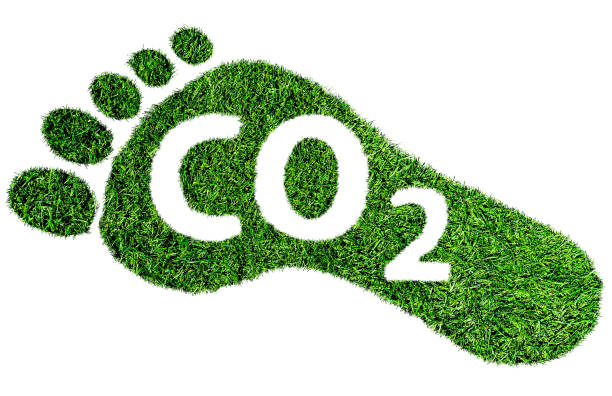 At Framwellgate Moor Youth & Community Centre we are always striving to reduce our carbon footprint and improve our green credentials
For us, being 'green' means reducing the environmental impact on the energy that the centre uses and reducing our waste of resources. There are several aspects of the building's efficiency that affect our carbon footprint. Heating, lighting, use of water, insulation, automating processes, taking advantage of sunlight are all part of our thinking towards making the Community Centre greener. We have made progress towards becoming greener and we will continue to do so but having started we realise how important monitoring is to help us progress further.
Gas consumption at our community centre indicates the effects that increased insulation, lowering ceilings and effective heating controls can have. More efficient management of the heating system has reduced gas use over the years from 2010 to 2021. The centre is becoming busier than ever as groups return to activities and new groups join and yet consumption is still lower than 2010-2013. Obviously weather conditions create fluctuations in use for gas (and electricity).
Similarly electricity consumption at the centre is affected by installing LED light fittings with automatic switches, plus solar panels and 'reminder' notices for users. Electricity use has also reduced over the years from 2014 to 2021. As with gas, consumption of electricity is lower with more efficient controls.
Outline of green measures taken
Over a number of years, all stages shown below required planning, budgeting, training, searching for grants and monitoring to support them.
An image of one of our halls showing lowered ceilings, insulated walls and uPVC doors, which have significantly reduced heat loss and increased safety.
All windows are double glazed to reduce heat loss. To permit quick and easy control over ventilation in the halls we had automatic ventilation systems installed (shown on the right). Although this appears counter intuitive to being greener it is currently absolutely necessary and makes both the centre safer for users and more secure as windows can be quickly and easily opened before and securely closed after user group sessions.
The solar panels, installed in 2016 on the East and West facing roofs, have reduced our carbon footprint by 3 tons each year and the feed-in tariff generates a good boost for our savings towards new green initiatives.
All toilets have been modernised and fitted with upgraded sanitary ware and dual flush cisterns. Water wastage has been reduced. The new flooring and easy clean cubicles makes cleaning a simpler and less costly process as it takes less time and uses fewer chemicals.
Hand washing makes use of aerated-flow hand taps and efficient hand driers (shown on the left), with hot water controlled by point-of-use electric storage units. This reduces the centre's water heating costs and water consumption.
The centre's lighting was replaced with LED technology bulbs. We encouraged users to switch lights on/off by splitting each hall's lighting into three separate sections, which made it easier for them.
The heating system consists of two gas boilers in a plant room which are controllable using an app from the Centre Manager's Office computer. Each hall is separately controlled and there are individual heaters controlled by a switch (shown on the right).
For more detail about how we have worked and are working towards being a greener community centre please click on the arrow below